Skill, Patience, and Dedication...

...with Emphasis on the Quality of Life.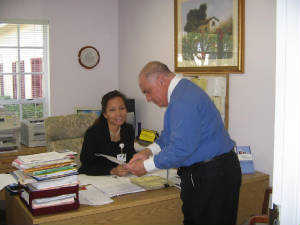 When you or someone you love needs nursing care, whether long-term, rehabilitative or restorative you want the best. At Harmony Health Center at Greenbriar, we know that how we provide care, not just the type of care we provide, is an important part of the quality of life for our residents, our guests. We pride ourselves on getting to know our guests personally so that we can accomodate individual needs and preferences.
We also know that emotional wellness improves physical health. We want our residents to feel respected, valued, and cared for both physically and emotionally. We never forget that each of our guests is somebody's loved one.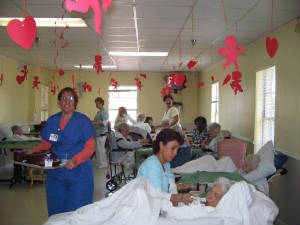 Harmony Health Center at Greenbriar has all the amenities you're looking for in a nursing facility including newly decorated guest rooms, state-of-the-art equipment and on-site professional services.
We are a home in the best sense of the word. Clean, lovely and inviting, offering a lifestyle few other nursing centers can duplicate.